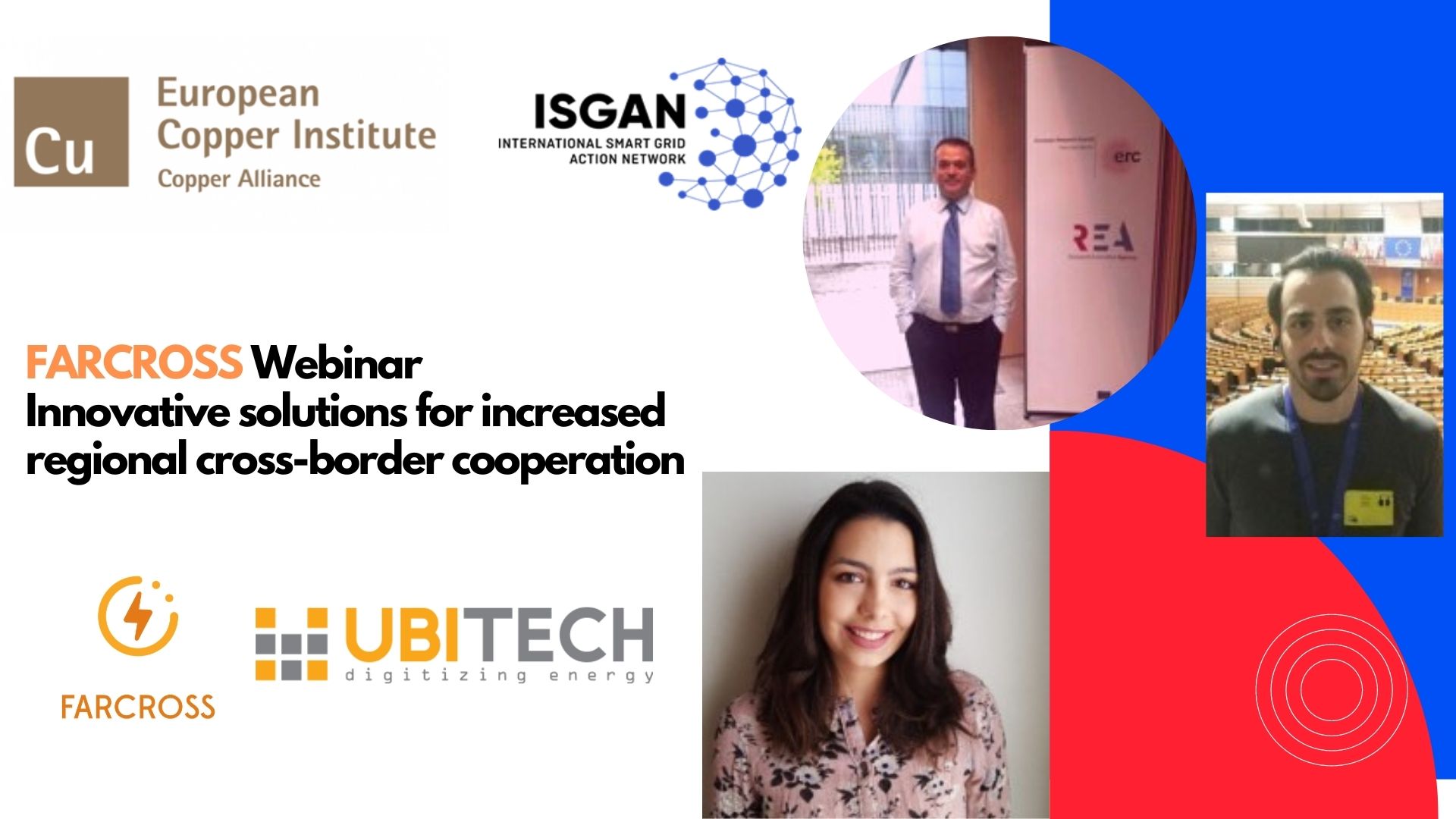 UBITECH ENERGY team co-organized the webinar "Innovative solutions for increased regional cross-border cooperation: the FARCROSS project" hosted by International Smart Grid Action Network (ISGAN) that took place virtually on March 1st, 2021. The aim of this webinar was to provide insight into the FARCROSS Horizon 2020 EU research project, as well as to the recent developments in EU internal market for electricity regulation. More than 55 people logged in to listen to the talks of Anastasios Tzoumpas, Katerina Drivakou and Thanasis Bachoumis.
Thanasis opened the webinar by explaining the main drivers of FARCROSS project and the cross-border challenges in EU region. Furthermore, he presented the current status of cross-zonal trading and the 70% rule. Then, Katerina took over and presented to the interested audience the FARCROSS objectives and methodology and some preliminary results from the analysis of the current European regulatory framework that has been carried out within FARCROSS. Finally, Anastasis presented the FARCROSS demos objectives and outcomes.
The webinar was closed by an interactive panel discussion and a live poll where the participants' opinions were asked regarding the main challenge for cross-border cooperation and the innovations that have the greatest impact in the cross-border cooperation and in the integration of European electricity markets.
The presentation is available here